Staff layoffs, tumbling stock prices, and companies getting 'Blockbustered' left, right, and center are what the economic crystal ball foresees for 2023. For organizations keen to avoid the latter, our collective pandemic experience offers a survival cheat sheet for uncertainty in this digital age.
If we learned anything from the accelerated digital transformation trend brought on by the Covid-19 pandemic, it's that superior technology capabilities provide an unfair competitive advantage in unpredictable times. According to McKinsey, the most effective action organizations can take to thrive in times of uncertainty is to adopt technology that drives their existing capabilities, outlook, and leadership mandate.
Secondly, consumers' media preferences are evolving. Consumers have demonstrated a clear preference for video content that experts believe is unlikely to return to pre-pandemic levels.
How can organizations adapt to this trend – especially those fuelling this appetite for video behind the scenes? How can they harness digital transformation effectively to meet market demand while drastically increasing ROI in the process?
The answer is Enterprise Media Asset Management Software (Enterprise MAM).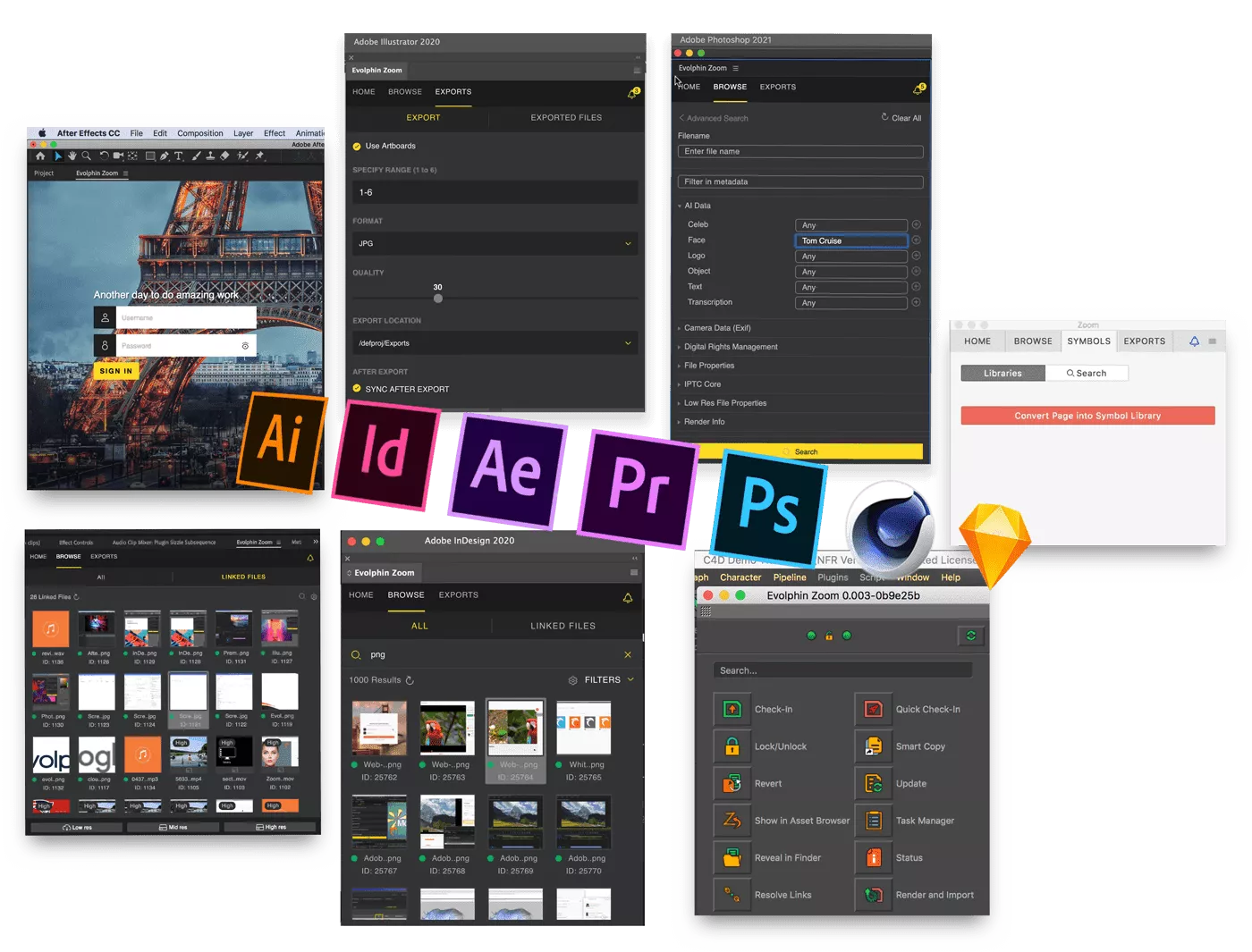 What is Enterprise MAM Software?
Also called 'Enterprise digital asset management (DAM) software,' enterprise MAM software is a software solution that multiple groups and departments within an organization use to store, process, and distribute rich media assets (especially video files) throughout the content lifecycle of an organization. 
Enterprise media or digital asset management software is one of the critical project management tools for managing all your digital assets, from brand management assets and rich media assets to other creative assets. This superior technology is robust enough to satisfy the needs of multiple departments simultaneously and increase revenue through faster TTM (time-to-market) of finished media content and brand assets.
What's the Difference Between Enterprise Software and Standard Departmental Software?
While enterprise software is robust enough to serve multiple needs and groups simultaneously, departmental solutions can only deliver a subset of functions well at a time. These departmental solutions are smaller in scope and functionality, limited in scalability and performance, and usually target a specific function within an organization.
Given a broader scope, a purpose-built enterprise media or digital asset management solution is significantly more complex than a departmental solution.
The enterprise solution offers multiple specializations to satisfy the needs of various user groups. It must scale effortlessly, supporting the organization's growth needs without the fear of exhausting the limits of its capacity. It must also be highly efficient, fulfilling internal and external stakeholders' requirements, wants, and expectations. 
Why Not Use 'Standard' Departmental MAM Systems for Enterprise Purposes?
Poor Scalability
Adopting standard departmental systems might seem tempting, especially from a cost-saving perspective. The problem with implementing these short-term solutions at the enterprise level lies in their limited scalability capabilities and failure to address future needs. Ultimately,  this exposes the organization to the risk of additional future expenses and yet another disruptive migration exercise.
Standardization
Content production processes and procedures are rarely standardized across all departments in an organization. This is usually because the processes required to standardize various moving parts – content capture, processing, and distribution across an organization are complex tasks requiring agile software.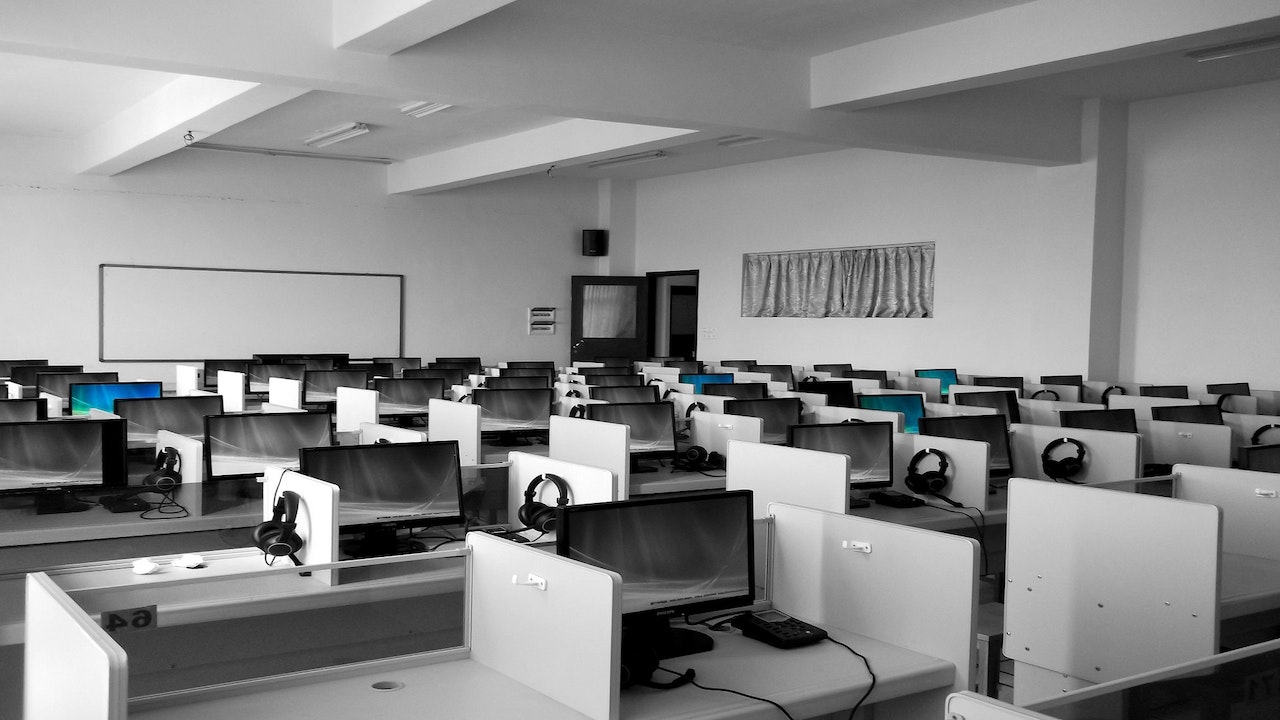 Poor User Adoption
With disjointed service delivery to multiple departments, lack of control by a single authority, and failure to standardize the software across departments, user adoption is an uphill task.
For these reasons, departmental MAM systems are ill-equipped to meet large enterprises' standardization and synchronization requirements – especially with work-in-progress workflows and remote collaboration needs in the mix.
Enterprise MAM Implementation and ROI
Implementing an enterprise MAM system is a strategic investment that must deliver financial and operational returns to be viable. Therefore, before implementing new software, you need to calculate your projected ROI to quantify the revenue generated and the costs saved from implementing a MAM system. This calculation offers a clear answer on whether or not investing in an enterprise MAM is financially feasible for your organization. 
How to Calculate ROI From an Enterprise-Level Media Asset Management System
For accounting purposes, an enterprise MAM is classed as a permanent working capital asset. 
What Is a Permanent Working Capital Asset?
A permanent working capital asset is an asset an organization maintains that meets its day-to-day operational needs. These assets will never be converted to cash until the business ceases to operate.
An enterprise MAM system is classed as a permanent working capital asset because it is central to the enterprise media asset management workflow, with no prospect of being converted to cash until the cessation of the business. 
Below are some other key metrics to consider.
Net Annual Benefit (NAB)
Net Annual Benefit is one of the most commonly used measures for evaluating the decision to invest in working capital assets like enterprise MAM systems. This metric measures the difference between the annual cash flow from the enterprise MAM system once implemented and the cost of the MAM system investment. 
Net Annual Benefit = Annual Cash Flow – Cost of MAM investment
Because NAB only projects one year in advance, it helps to account for variations in cash flow, especially considering the high capital costs in the year following adopting a new enterprise MAM system. This enables decision-makers to accurately project expected costs and benefits for the upcoming year while retaining flexibility and control over changing market conditions.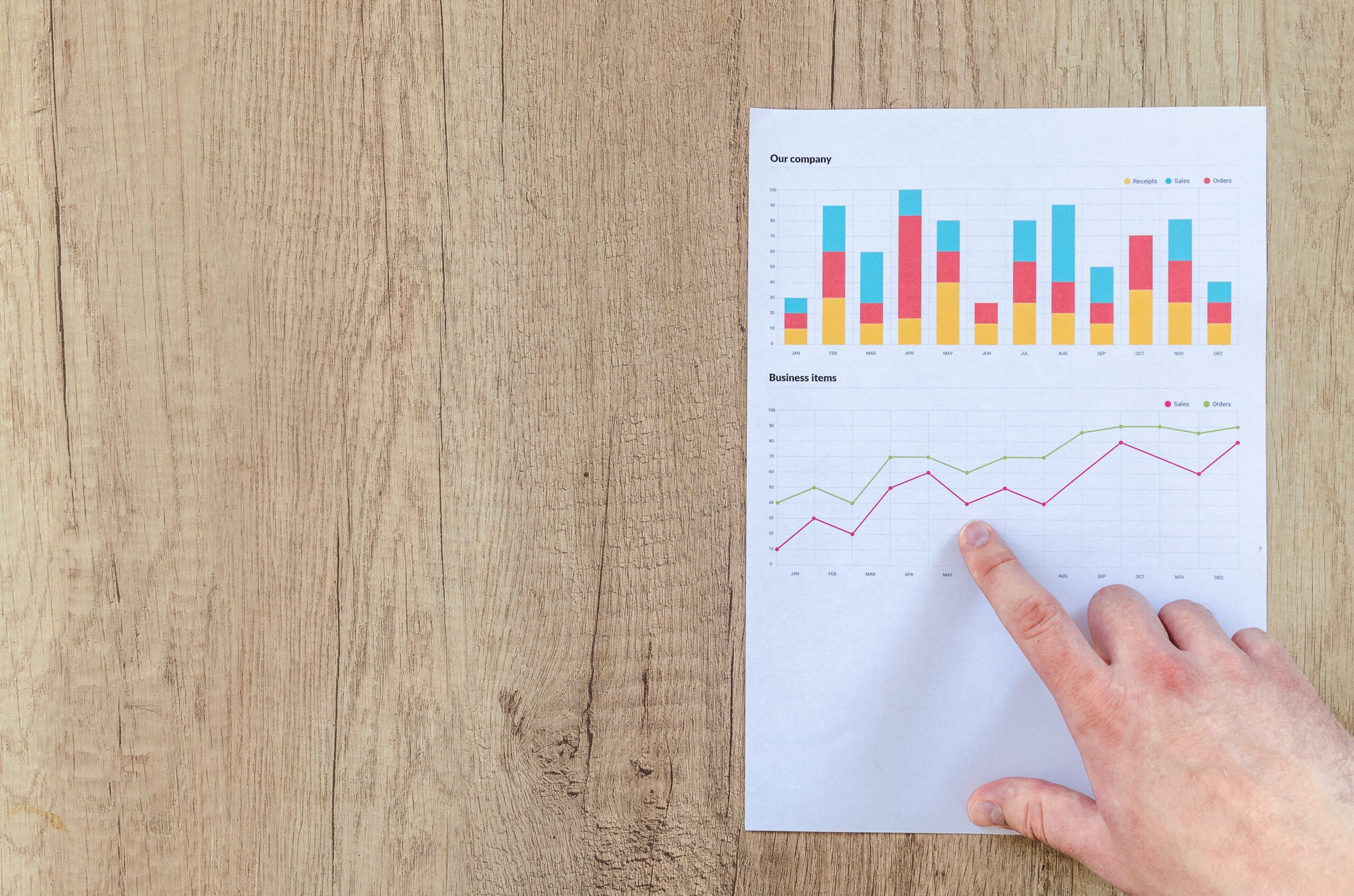 Hurdle Rate
Hurdle Rate is the minimum rate of return that the investment in the enterprise MAM system must achieve for it to be considered a successful or viable investment. This metric measures the minimum return required to offset the cost of the enterprise MAM investment. 
Net Present Value
Net Present Value (NPV) is used to evaluate the economic viability of your MAM implementation exercise. NPV is used to determine the current value of the enterprise MAM platform, taking into account your expected future cash flows (positive and negative) as well as the time value of money. It puts a value on your MAM investment by discounting future cash flows to the present using a discount rate (typically the hurdle rate). 
A positive NPV indicates that your MAM should yield a higher cash flow than the initial investment – therefore, it is a good investment opportunity. A negative NPV means the investment will not yield sufficient cash flow to cover the initial investment, making it a poor investment opportunity.
Other factors to take into consideration when evaluating the ROI of an enterprise DAM implementation include
cost of hiring full-time editors 
average cost of storing media assets
the number of video projects executed by your production workflow monthly
monthly frequency of client-facing errors
effort (expressed in hours) required to correct client-facing errors
frequency of asset searches, etc. 
On the cost side, you will need to include the:
cost of the Enterprise DAM system
cost of migrating data
Infrastructure and support costs
implementation cost 
This data should cover defined periods (for example, the first three years) to allow for annual ROI calculations that reflect the true cost-benefit picture. Armed with this information, you should be able to estimate your Net Annual Benefit, Net Annual Savings, Hurdle rate, and total savings over a defined period. 
This information empowers you to communicate the financial benefits (or drawbacks) of implementing the system to stakeholders using easy-to-understand phrases like: 
"We will save $387K each year by implementing Zoom Enterprise DAM "
"We will gain  713% ROI within the first three years of migrating to Zoom Enterprise DAM"
How Robust Enterprise MAM Systems Generate High ROI
A future-proofed enterprise MAM tool delivers returns through improved operational efficiency, reduced labor costs, and reduced cloud storage costs.
An enterprise MAM system re-appropriates labor previously spent searching for media assets towards more creative and strategic tasks. By allocating resources more efficiently, enterprise MAMs increase speed-to-market and operational efficiency while reducing labor costs.
In addition, robust enterprise MAM platforms eliminate the 'carelessness' that comes from poor collaboration and the need to recreate misplaced media assets. This includes wasted time and effort generated by poor digital rights management, for example, not to mention the serious commercial implications of breaching digital rights.
Evolphin Zoom Enterprise MAM Is the Best Solution for Maximizing ROI
Evolphin Zoom MAM is an enterprise solution that simultaneously serves multiple departments within your organization, including IT, Marketing, Content Production, and Finance. It drives significant ROI benefits by delivering the functions and capabilities necessary to standardize content production processes across the organization. 
Trusted by large, multi-departmental enterprises like KQED, InterMilan FC, and Circle Media, Evolphin Zoom Enterprise MAM is intentionally architected to deliver operational efficiencies and cost-savings using various unique features:
Reduces Management Cost per File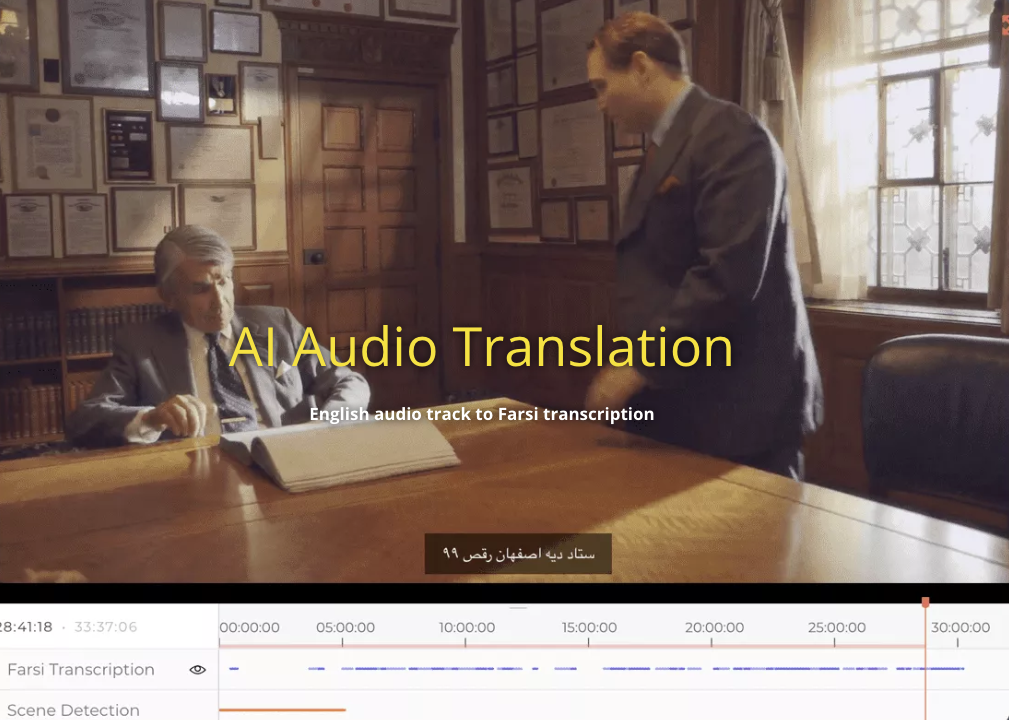 A robust enterprise MAM combines AI-search capabilities with deep third-party editing software integrations to reduce the cost of managing each file. By removing the human element from asset search, discovery, and transfer, editors can dedicate less time to administrative tasks and more time on creative tasks. 
Reduces Wastage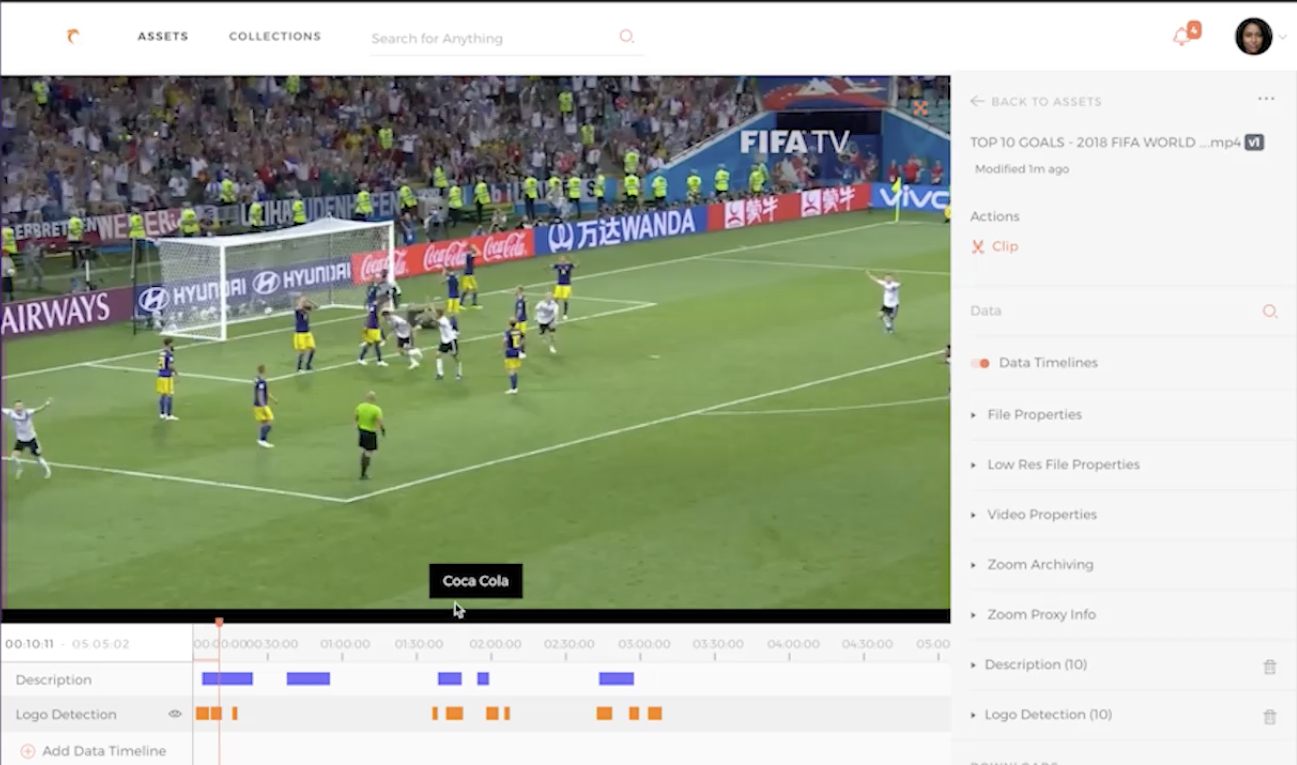 Where possible, technology should replace time-consuming tasks and drastically reduce or eliminate the time spent executing them. Jobs like manual search, error resolution, data collection, digital rights tracking, etc., can be handled by technology to increase operational efficiency and ROI. With the ability to quickly create and import rough cuts using AI, Zoom MAM saves editors hours otherwise spent searching for relevant clips. 
Reduces Cloud Storage Costs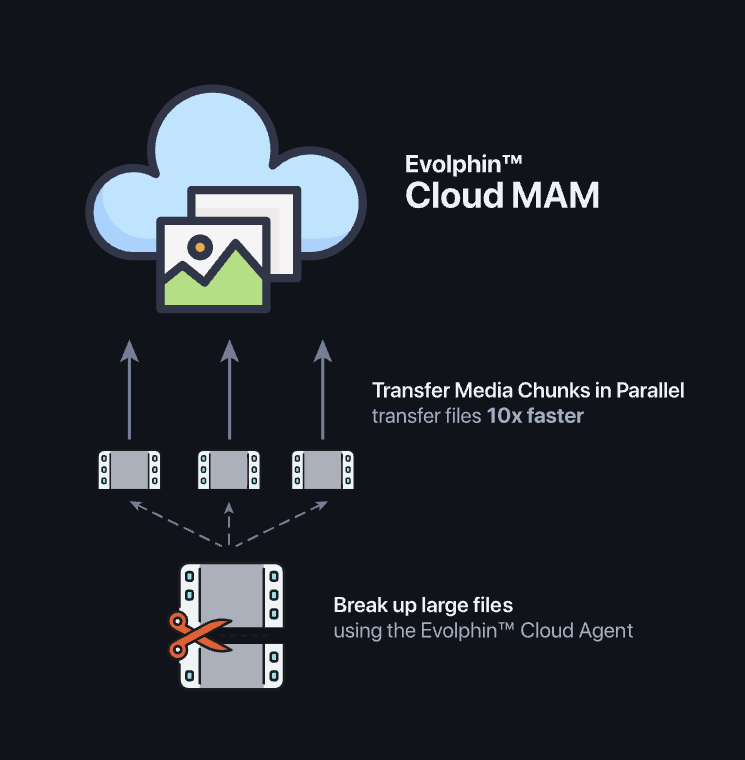 For a team with media content at the center of its organizational strategy, cloud storage offers the opportunity to store critical media assets in a centralized location that can handle multiple users simultaneously. One drawback of storing rich assets in the cloud is the propensity for costs to spiral out of control as teams scale – large file sizes and volumes lead to high cloud storage costs.
An effective way to reduce cloud costs in the short and long term is to adopt a modern enterprise MAM solution with an in-built provision for automatically optimizing file sizes without degrading file quality. This ultimately leads to lower storage bills that help you scale cost-effectively. 
Automates Version Control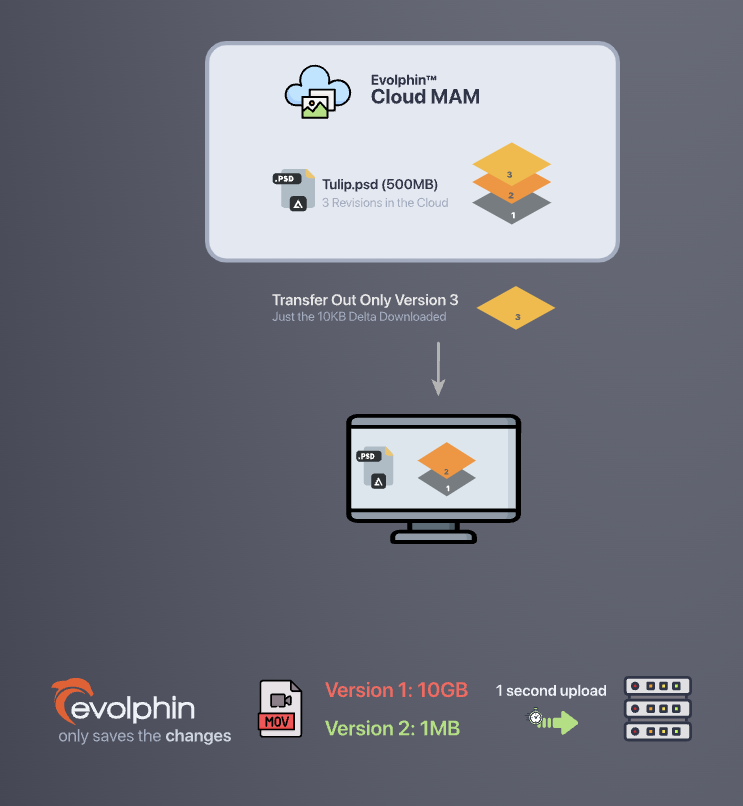 Industrial strength version management is a must-have feature for enterprise MAM systems that manage work-in-progress workflows. Version control keeps collaborators working on the same version of the same file, eliminating the chaos that comes with saving and distributing multiple file versions. Industrial-level version management creates a non-repudiable version history and prevents 'tampering' with deleted file history so that organizations are protected legally, and audits remain uncompromised. This is especially ideal for organizations in regulated industries like healthcare or finance with heavy compliance requirements. 
Front-end Deduplication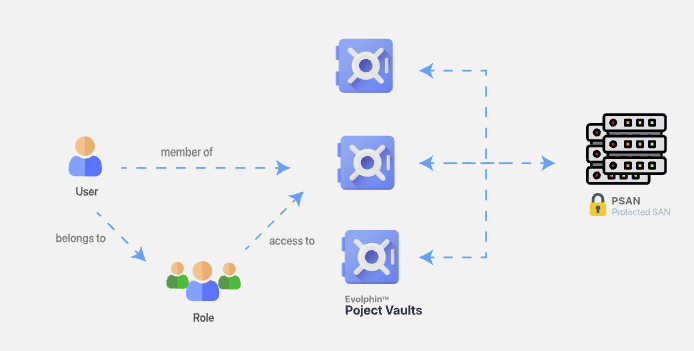 Enterprise-level security is one feature that MAMs must offer to large organizations to protect their digital and media assets adequately. Robust enterprise-level solutions like Zoom MAM offer impenetrable security by combining strong access controls with storing digital assets in one secure cloud location (rather than multiple fragmented drives). 
On a granular level, you should evaluate cloud security based on multi-tenancy (multiple clients sharing one cloud account) or single tenancy (one client per cloud account). Multi-tenancy exposes organizations to the threat of data compromise through a single hacked account. Therefore, single tenancy offers the best type of security for enterprise assets. 
Zoom MAM provides a highly secure server architecture that creates a DMZ around your Cloud Storage, SAN, and NAS. In addition, each client benefits from a standalone AWS account with a virtual private cloud – a true single-client setup. Zoom MAM also protects your valuable archives from human error, system failures, malware, ransomware, and other threats. This protection also includes in-built, impenetrable  cloud backup and disaster recovery capabilities. 
Accelerated Workflows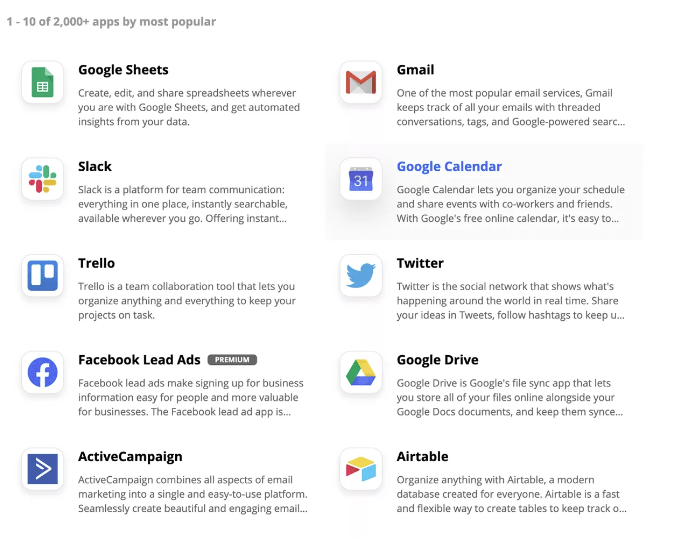 With AI capabilities complementing post-production workflows, editors can save hours of tedious scrubbing by auto-generating sequences from archived footage, enabling teams to publish content faster.
The post-production process often relies on various software solutions to manage versions of projects and other assets for editing. Zoom MAM integrates seamlessly with commonly-used third-party tools like Adobe Creative Cloud, Google Suite, Slack, and more, reducing the time lost to context switching.
Flexible, Rules-Driven AI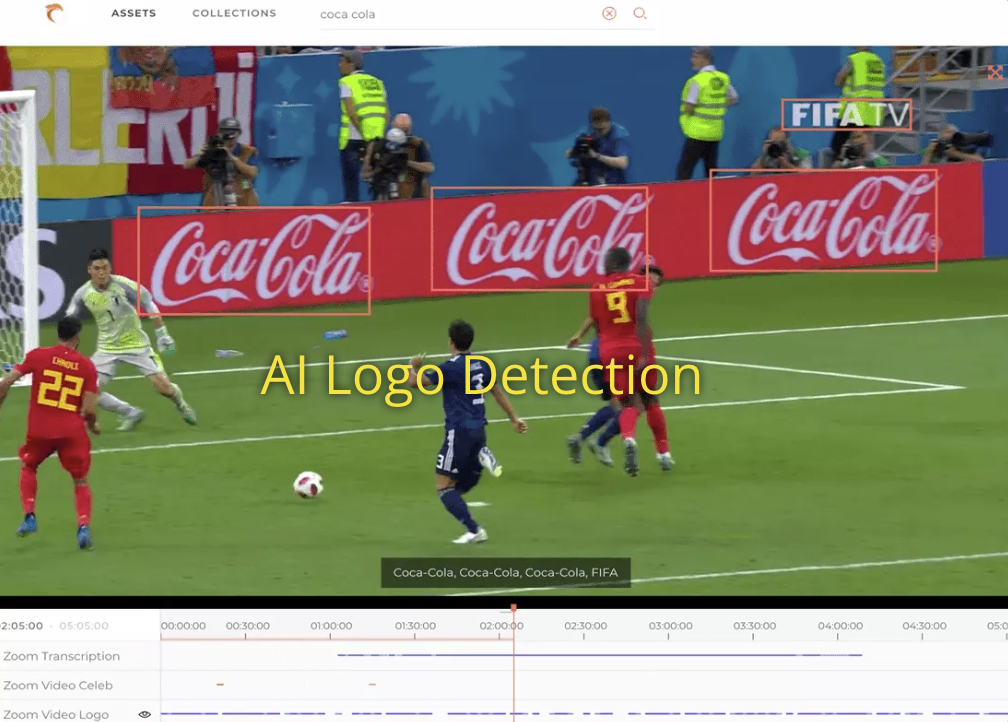 Zoom MAM allows media managers to set rules for using AI. From one central dashboard, you can monitor multiple AI engines with granular insight into your usage metrics to control your spending. Evolphin Zoom's AI capabilities also enable speech-to-text, face recognition,  object identification, and automatic tagging to help your team organize and make the most out of your rich video archives.
Enjoy Ongoing Technical Support and Migration With Evolphin Zoom MAM
Evolphin Zoom is the best enterprise MAM software for your organization, but that's not all. Evolphin Zoom goes much further than competing solutions. We don't stop at offering a central repository of all your media assets but also provide a working solution for ingesting, retrieving,  tracking versions, integrating with your critical production stack, and harnessing the benefits of AI prudently.  
Additionally, adopting Evolphin Zoom is a breeze as it incorporates technical setup, consultations, and ongoing technical support as part of the package. Want to try out the future-proof solution to your enterprise digital asset management needs? Contact us today.