Identifying your need for a media asset management (MAM) system is straightforward. You probably have massive amounts of digital content stored in multiple locations with poor access controls and no reliable way to find what you need.
Your workforce growth rate makes it very difficult for collaborators to work in a productive, secure, and reliable way. To top it off, you're wasting money recreating already-existing content, and your biggest risk is a total lack of process and procedure as creatives use myriad different workflows, editing tools, and physical infrastructure. 
Choosing a MAM system to help you solve these problems isn't as easy. Defining your media asset management requirements is a tricky but necessary task if you want a successful implementation. 
An exercise with a clearly outlined set of responses to problems your company wants to solve will help you avoid project failure. 
While this might sound daunting, realizing that you need a MAM system is the most important step of the journey. Being able to clearly communicate with your team members and other stakeholders is the next big step. Finer details like what archiving system works best for your production workflow can be addressed after. 
The rest of this article will help you clarify and navigate exactly what to look  out for and what questions you should ask to identify your MAM requirements.
What to consider when choosing a MAM solution
So, imagine that as Creative Technology Manager or VP of Video Production, you're tasked with recommending a MAM solution for your media asset management needs. 
You've got a lot of research ahead of you to select the best media asset management solution that matches your company's needs. Your research might even reveal that you need a digital asset management (DAM) system solution rather than a media asset management system.
But to choose the right asset management software, you need a thorough understanding of your company and the market. You must answer illuminative questions about your company's requirements and consider how your shortlisted solutions stack up. 
This might sound daunting, but don't worry – we designed this guide to walk you through navigating your options.
Business type
A MAM system's primary functions must meet your business's core demands.  Your type of business will determine the key functions that a MAM needs to provide to support your business.
A media and entertainment brand, for example, would have different requirements from a healthcare-related company. 
Some industries need to follow strict compliance with data security and data privacy laws for managing their media files. Compliance requires a particular type of MAM that is designed around strict access controls and security processes. 
Before evaluating your options, you must first understand and outline your MAM business requirements. Make a thorough inventory of the MAM capabilities necessary to increase the effectiveness of your media asset management and workflows. 
Some critical questions will help you through this process:
Do you have a huge historical archive that must first be migrated into a MAM before your teams can leverage the purchased solution?
Do you need a MAM solution for both video and non-video teams including graphics designers?
What does your current spend on human processes for managing media look like?
What is the ROI your business owners need to see to justify a MAM purchase?
Have you documented your current workflow challenges and prioritized the needs for various team members?
Do you need a solution that integrates into your video production workflow?
What does your team structure look like? On-premises? Remotely-distributed? Hybrid?
Basic functionality requirements
To accurately identify what you need, you must first understand what you have. Make a detailed inventory of your digital assets to decide on how best to organize, access, store and manage multimedia content. Your list should also get specific on digital media types for example:
Video: b-roll footage, processed mp4 files, linked footage finished animation, etc
Images: Still photographs, Graphics, etc
Text: Subtitles, etc
Audio: Raw voice files, voiceover tracks, etc
Project files such as Adobe CC, Cinema 4D
Your functionality assessment should also include answers to questions like: 
What is the size of your content repository? 
How large are your files on average?
How frequently does your team ingest new media files?
And as mentioned in the previous section, the most critical item on your list should be to document your teams' pain points as user stories that bring out the requirements in an easy to understand manner for your team & stakeholders. Standard templates for user stories can be found here.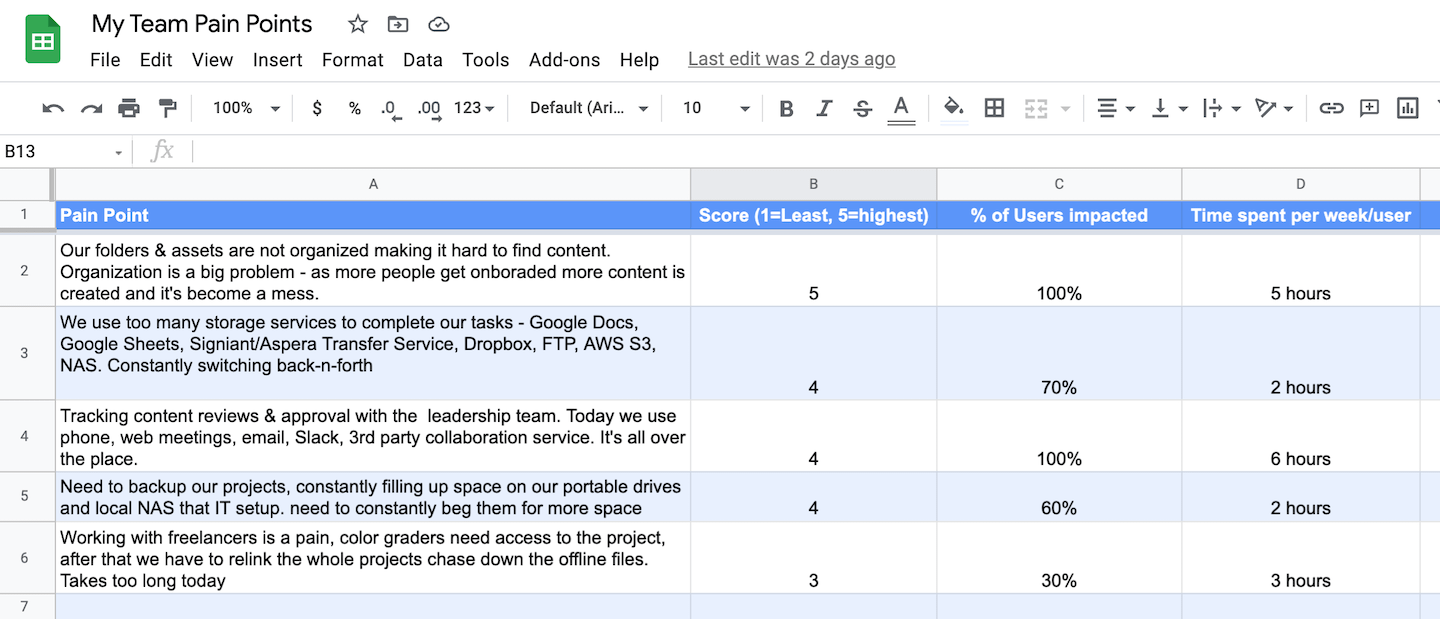 Decision-making questions to help you assess your MAM requirements
General Considerations
The primary reason why most organizations choose to purchase a media asset management system is to get a better grip on existing & newly ingested content as well as for streamlining their media production & post-production pipeline. 
MAM systems make it easier for users to store, search, manage, edit and distribute video and multimedia files as part of a more efficient workflow. These general questions should help you make a better buying decision.
Why do you need an asset management system?
It is critical to outline your current business challenges and match these to your asset management requirements. Your shortlisted solutions (MAM systems or DAM systems) should address your most significant business challenges, as a poorly matched solution could lead to an expensive failure.
Who will use the MAM system?
Who will use your MAM solution? Studio operators? Media managers? Video editors? Technical supervisors? Video operations executives? The users of your proposed MAM solution could cut across all levels and departments, so pick a versatile system that works for all stakeholders.
What problems are you trying to solve?
Create a list of problems your system should solve. For example,
you have a huge archive of historical content
it is difficult to retrieve and distribute media assets stored in multiple locations.
remote workforce finds it hard to collaborate on large video editing projects
Can you define each problem by financial, operational, and technical challenges?
Especially if you have a large content repository, upgrading your media management practices requires a significant financial outlay. Can your budget finance this project? In addition, you will need to define what operational issues you're facing. For example, is your workflow and output buffered by committing resources to manual search and asset retrieval? What does your current technical infrastructure look like? Will you need additional technical resources for the project to work? Do your prospective MAM solutions offer technical set-up?
What are the goals, desired outcomes, and specific use cases?
What are your overall goals for this decision, and how do they align with your organizational goals? For example, do you need to increase your overall project output by speeding up your post-production workflows? Do you need to centralize your repositories as part of a larger organizational objective?
How will you assess the effectiveness of your new MAM solution?
What KPIs will you use to measure the effectiveness of your selected asset management solutions? Time spent in post-production? Delivery rate? Storage cost?
How will you encourage the adoption of new MAM solutions?
How will your users adopt the solution as part of their routines? Do your shortlisted solutions offer hands-on training? Are they intuitive and user-friendly?
How would you train users?
Do you have a plan for training your users on your prospective MAM system? Hands-on training is preferable because it allows employees to practice what they do on the job.
Platform Considerations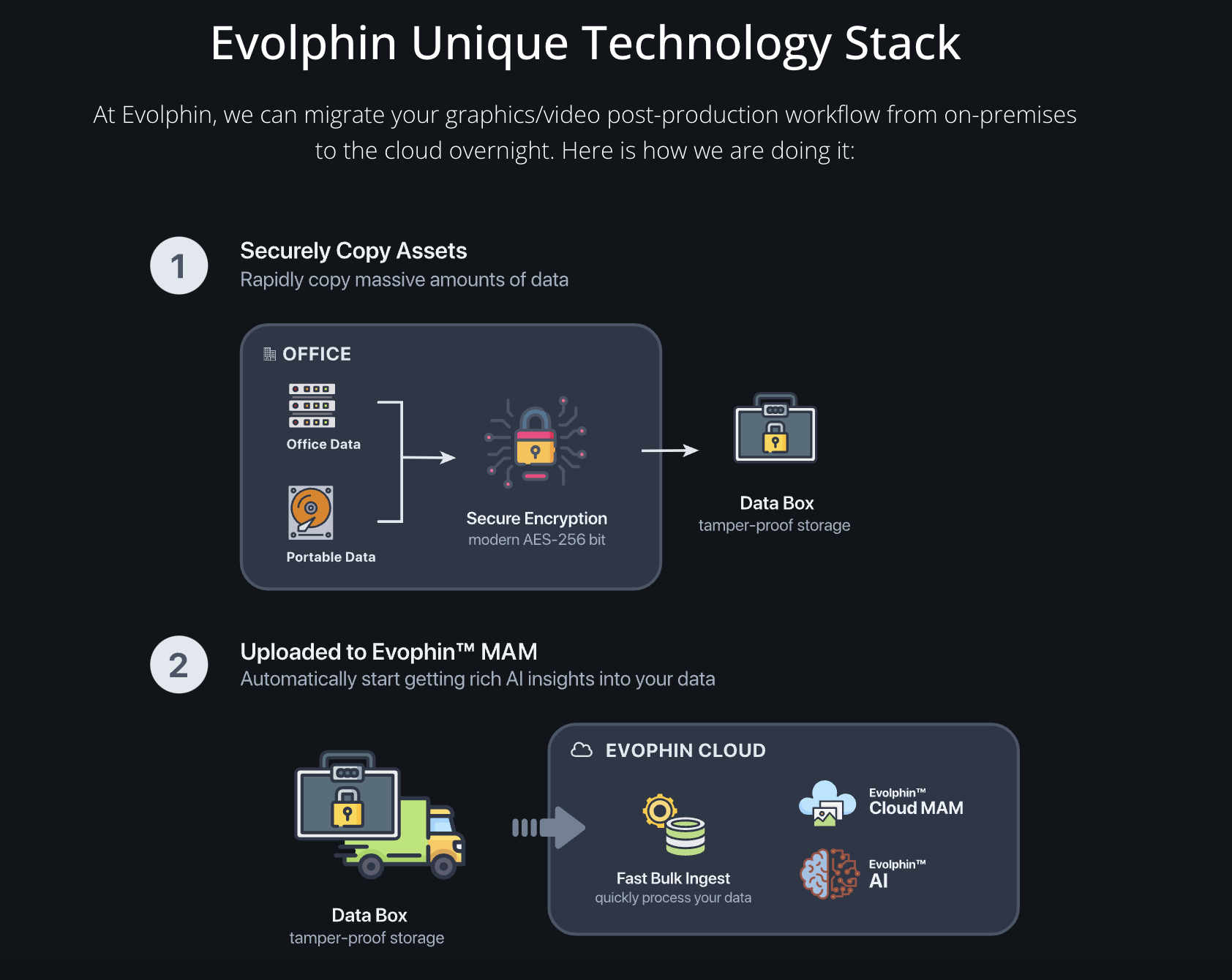 Do you need a cloud or on-premises-based system?
When designing your MAM strategy, you should consider cloud and on-premises solutions to determine which best fits your workflow. At this point, you should lean heavily towards cloud based solutions to mitigate obvious IT issues in managing complex storage & compute infrastructure for hosting a MAM solution.
Do you know the difference between cloud and on-premises solutions?
An on-premises MAM system requires you to own and operate a data center with servers. This requires purchasing physical hardware and setting up an IT department for maintenance. Cloud-based solutions store your assets remotely, are usually billed monthly, and don't demand a hefty upfront fee. And you won't need servers or a dedicated IT department.
Do you prefer a particular approach?
Do you prefer either option, or a hybrid solution that helps preserve your legacy systems? Will you benefit from added consultancy services to help you decide?
What are the operational, financial, and strategic implications of your preferred approach?
How will your preferred system affect your organization financially, strategically, and operationally?
Operational Considerations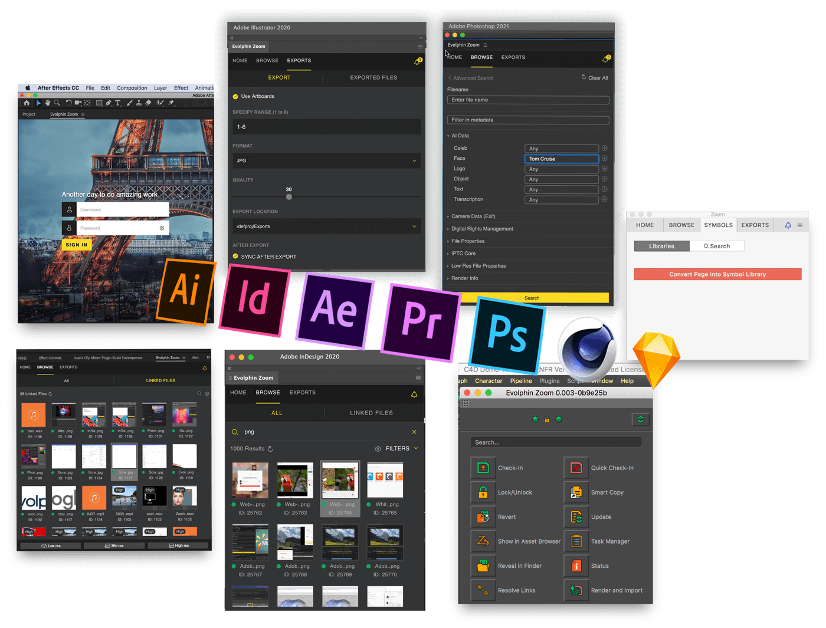 What editing tools do your teams currently work with?
Do you need a MAM system that integrates well with your current software stack such as Adobe CC?
How much content do you have?
File sizes directly impact storage costs, so have your estimated total archive size to hand to avoid storage restrictions and astronomical charges. 
What are the primary content types?
What sort of video and multimedia files are your shortlisted solutions compatible with? This will have implications on transcoding time & costs.
Do you have a pre-existing archive?
Should your preferred MAM system integrate with your archives? Will you need to migrate from your existing archive such as an LTO based system to cloud storage?
Can you future-proof storage requirements?
How much storage capacity are you projected to need in the future? How fast is your existing archive growing on a weekly or monthly basis?
How do your teams collaborate?
Do you have on-premises teams, or do they require remote access to your media repository? Do you need a solution that enhances remote collaboration workflows?
Production Considerations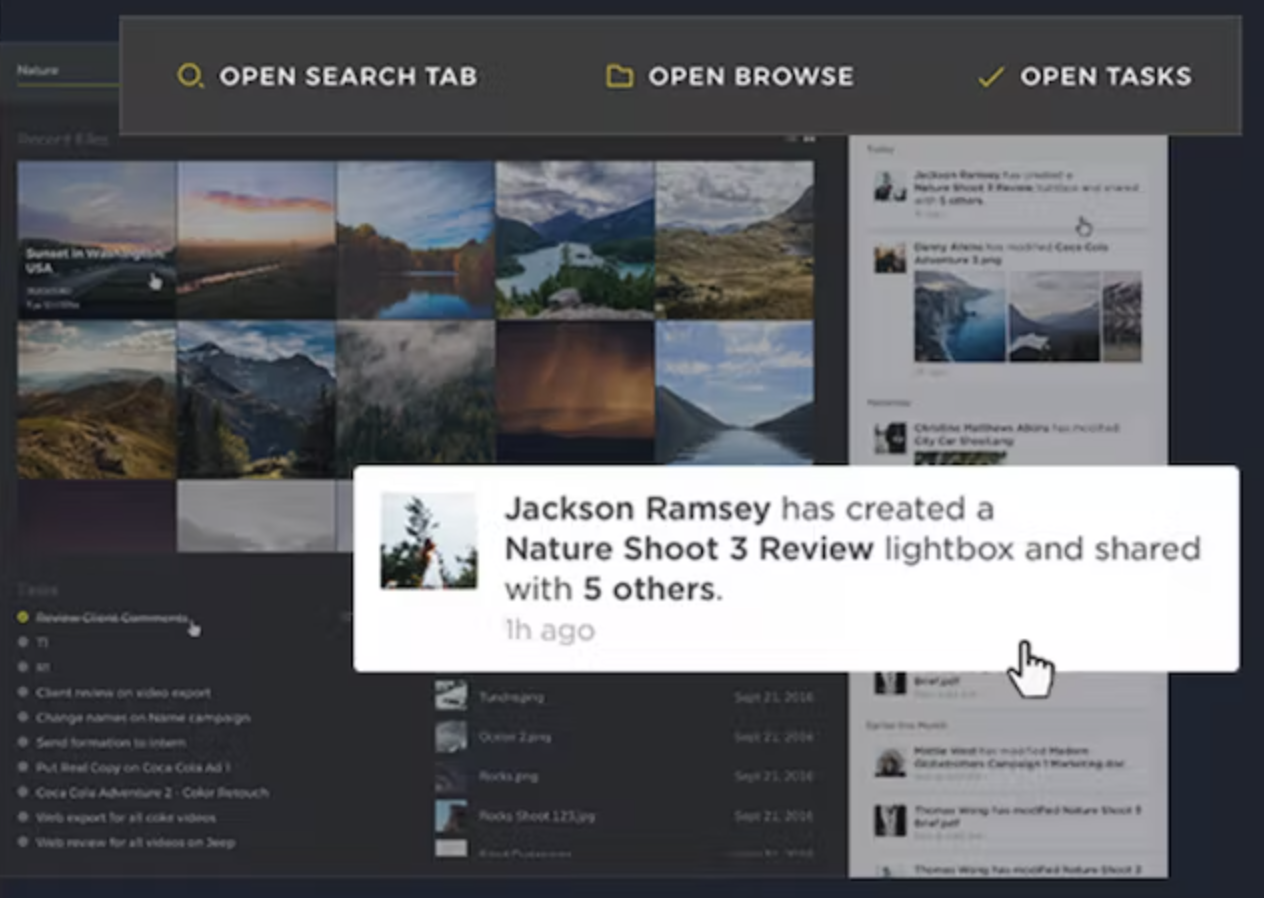 Will you need a work-in-progress solution or will your MAM manage only finished content?
Understanding your current workflows will help you decide where to integrate your MAM system into your production process. For example, do you need to be able to back up b-roll footage or camera cards to the cloud immediately after video shoots on location? Or do you need to quickly retrieve media assets from repositories using metadata powered via AI for distribution across teams? This will also help you decide who needs access, usage rates, AI integrations etc
Will multiple people be required to collaborate on content creation?
If your teams work in highly collaborative environments, consider the potential for your  MAM system to foster, not hinder collaboration.
Are collaborators in the same time zone and location?
This will help you decide whether your shortlisted solution can handle simultaneous access requests and also what security features can help with multi-location access.
Will your MAM need to integrate with other 3rd party systems?
Consider what general third-party tools form part of your team's workflow – Google Analytics, WordPress, Drupal, Wrike, Canva, Trello, Shutterstock, Hootsuite, Slack, SalesForce, Microsoft Dynamics. Can your prospective solutions integrate with them? If so, what functions do you expect integrations to deliver?
Financial Considerations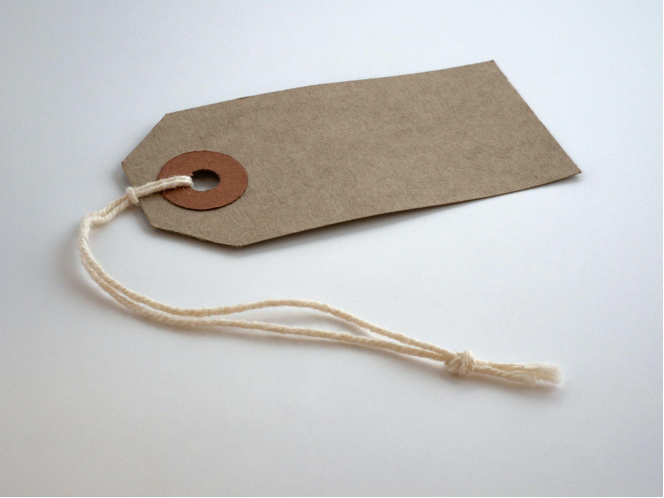 Many people we speak to understand the value of managing media content but are concerned about the cost of such systems. Again, this is not surprising given the high price of MAM software. However, care should be taken when determining the cost of not using media asset management for an extended period of time.
Cost of your existing post-production process
What is your current post-production process costing you? Errors in manual processes impacting business deliverables? Tight deadlines are hard to meet when your media manager spends a week to locate that B-roll footage via manual search for an interview that needs to air immediately.
Cost of Deployment
Consider the cost of deploying a new MAM system. A new MAM deployment will have 3 typical costs:
Implementation/ Deployment costs
Ongoing operational costs (SaaS)
If required, costs associated with customizations
Do your shortlisted solutions offer any packages that absorb some of these costs?
ROI measurement metrics
What metrics will you use to measure your ROI? Cloud cost savings? Operational savings?
User adoption and feedback
Have you solicited feedback from users to thoroughly understand their requirements? Do you have a user adoption strategy to ensure that new MAM users are successfully onboarded and supported?
MAM Vendor Considerations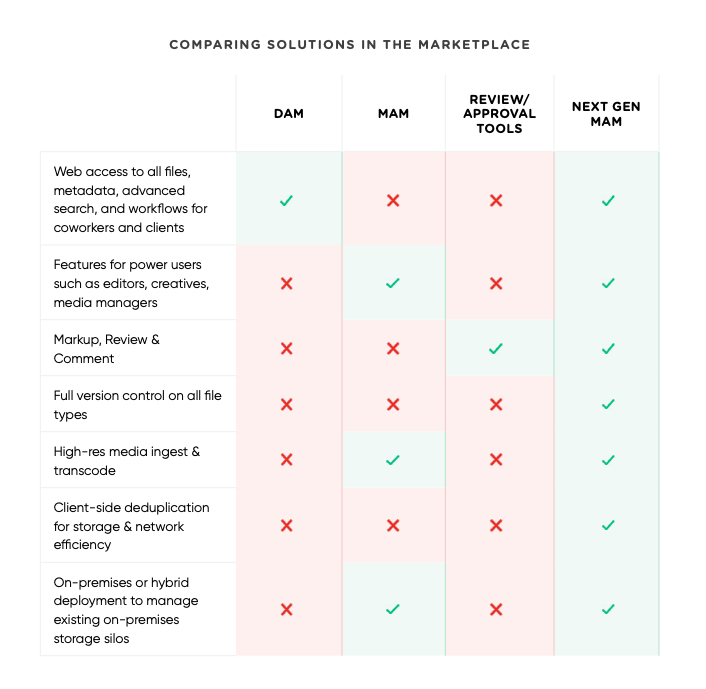 Vendor types
What type of vendors are a good match for your team? Do you need a vendor that provides an out-of-the-box solution, or do you prefer an open-source solution with customizable APIs? Does your vendor require a system integrator to implement the solution or are they a one-stop shop? Does your vendor provide a SaaS solution or you will need your own team's expertise to deploy in Cloud?
Vendor expectations
What role do you expect the vendor to play? Do you have a technical team that can handle deployment, or do you want a vendor to manage the deployment, user onboarding, and ongoing support?
RFP (Request for Proposal)
While some might consider RFPs as an unnecessarily tedious task, a thorough RFP process is important for communicating your exact requirements and expectations to vendors so that they can save time and pitch their MAMs appropriately.  Who will manage your RFP process? RFP can be a double edged sword. Lot of companies make the mistake of bringing an external consultant to run an RFP creating distance between the stakeholders and the proposed solutions. 
Reference checks
After the selection process, it is important to do a reference check of your preferred provider, as this due diligence could save you headaches during the selection process. 
Let the Evolphin consulting team help with your MAM requirements
If you're on the market for a media asset management system, we can help. Not to blow our own trumpet, but building Evolphin Zoom MAM – one of the most powerful and versatile media management systems on the market, has taught us a thing or two about solving the asset management problems that organizations face. 
The famous Italian football club, Inter Milan FC used Evolphin Zoom MAM to drive their entire digital transformation strategy and manage 113 years' worth of priceless media assets. Evolphin Zoom MAM system is a strategic investment for organizations that want to digitally transform their media asset management practices and production workflows. Zoom MAM doesn't just provide a central repository of all your media assets but also helps you with ingesting, retrieving, version tracking, integrations, and harnessing the benefits of AI prudently.  
Migrating to Evolphin Zoom MAM also incorporates technical setup, consultations, and ongoing technical support as part of the package, so you never have to worry about figuring things out on your own. If you're ready to discuss with us about your media asset management requirements, contact us today.