Behind Inter Milan's AI Driven Digital Revamp
"Evolphin's MAM is at the heart of our digital media transformation strategy. As we look for new and innovative ways to engage our sponsors and global fanbase, Evolphin has given us the tools and expertise to discover and utilize our extensive digital content library. For 113 years we have collected a rich history of images and videos which until recently remained hidden in archives, servers, and thumb drives. With the Evolphin AI toolset we have indexed, tagged and labelled a massive amount of historical and current content"
#1 Leverage & monetize massive content archives
Inter Milan had more than 600 Terabytes of digital archives that was growing each week with content from game day, player events and even training materials from the player academy. Providing stakeholders with near real time premium content is the lifeblood of any digital transformation strategy. Content needed to be post produced rapidly, and distributed to Inter TV, Inter Media House, the Inter website and of course, social media. Given the massive amount of content, homegrown tools and legacy DAM, which often required manual steps, were obstructing the Inter creative teams and preventing them from truly exposing the exciting brand that is, Inter Milan.
#2 Deeper engagement with a global fan base on digital platforms
Inter Milan has more than 26 million social media followers across the globe. They needed to implement a new digital experience platform that would deliver personalized content and would maintain 24/7 digital connectivity with its global fan base. This presented several challenges for Inter Media House because with so much existing content they needed the ability to quickly search for key moments in thousands of soccer games; focus on target demographics and create clips & images to satisfy their passionate fan base & loyal sponsors. Manually scrubbing through 40 years of videos and millions of images was not going to meet the challenge.
#3 Enrich game day metadata on videos to drive rich analytics
A lack of automation has meant that much of the game day metadata collection is lost. Soccer metadata feed provides Inter Milan with instant access to descriptive information about its content, including commentary, player faces, logos of advertisers and sponsors. However, in the absence of automated workflow, journalists, sales teams and business owners looking for specific match/player/sponsor analytics were forced to manual search that took countless hours and often proved unreliable.
Inter Milan partnered with the Evolphin team to first crawl all their existing on-premises storages & AWS S3 buckets, using Evolphin's unique preflight storage scanners to generate rich analytics for setting up automated ingest rules. Using Evolphin's data migration app they imported ~ 21,000 hours of video content from 2 NAS volumes, 1 S3 bucket, and 3 legacy DAMs into Evolphin in less than a month. To date, 171,938 files have been ingested. Once ingested, Evolphin Transcoder worked round the clock to generate proxies for all the media files and in-parallel drive the the AI engines including: Italian speech to text, custom trained logo detection, custom trained 3000 players & key personnel face recognition. In addition Evolphin team including our CTO, made a trip to Inter's Training Centre in Appiano Gentile near Milan to connect with their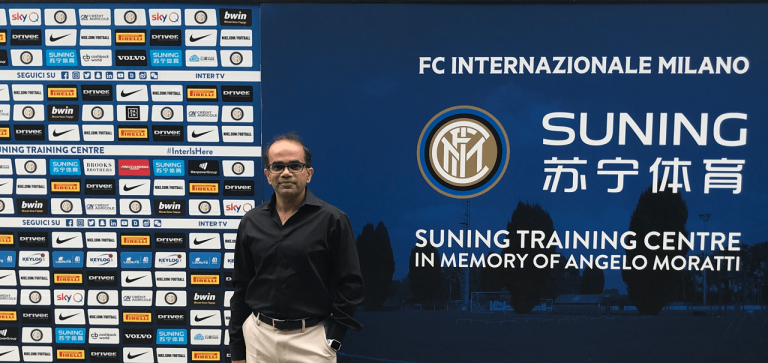 key stakeholders from 8 groups: Inter TV, Inter Media House, Inter Photo, Inter IT Broadcast, Journalists, Graphics design, Animation, Sales and Marketing and map out the extensive Evolphin Zoom app to Inter's post-production workflows.
Founded in 1908 Football Club Internazionale Milano, commonly known as Inter Milan outside Italy, is a legendary Italian professional football club based in Milan. Inter is the only Italian club never to have been relegated from the top flight of Italian football.


Since its formation, the club has won 31 domestic trophies, including 19 league titles, 7 Coppa Italia and 5 Supercoppa Italiana. From 2006 to 2010, the club won five successive league titles, equalling the all-time record at that time. They have won the Champions League three times: two back-to-back in 1964 and 1965 and then another in 2010. Their latest win completed an unprecedented Italian seasonal treble, with Inter winning the Coppa Italia and the Scudetto the same year.The club has also won three UEFA Cups, two Intercontinental Cups and one FIFA Club World Cup.
Migrating Inter's 113 Years of Archive
Data Migration could have been a real nightmare for Inter Milan. Simple 'drag n drop' ingest to a MAM just didn't cut it, especially when Inter was moving TBs of data across thousands of on-premises & AWS S3 folders. Inter needed a tool that could detect duplicate content between their on-premises NAS and AWS S3 to avoid double ingest of the same files. Once data migration started, the ingest workflow incrementally fed the transcoding and AI pipelines. Inter team could monitor progress, resume failed jobs, get duplicate content reports via an easy to use migration dashboard.
Data Migration with Automated AI Hub at Inter
The Evolphin team setup ran its automated preflight storage scan tool to give the Inter team deep insights into their content prior to ingest. The reports allowed the Inter team to identify file & folder patterns to ignore. For example, the team discovered there were collectively thousands of files with extensions such as SHADOWINDEXGROUPS, TSHADOWINDEXCOMPACTDIRECTORY that were created by a directory tool and they could ignore these before data import.
The raw media needs to be transcoded to a proxy format suitable for AI analysis. Evolphin preflight crawl app estimated the total time it would take to transcoding all the ingested media, based on available CPU cores. Inter media management team could clearly see the tradeoffs between transcode time versus CPU cores. This helped them decide how many CPU cores from their Hypervisor host they wanted to devote to transcoding in order to speed up the AI analysis.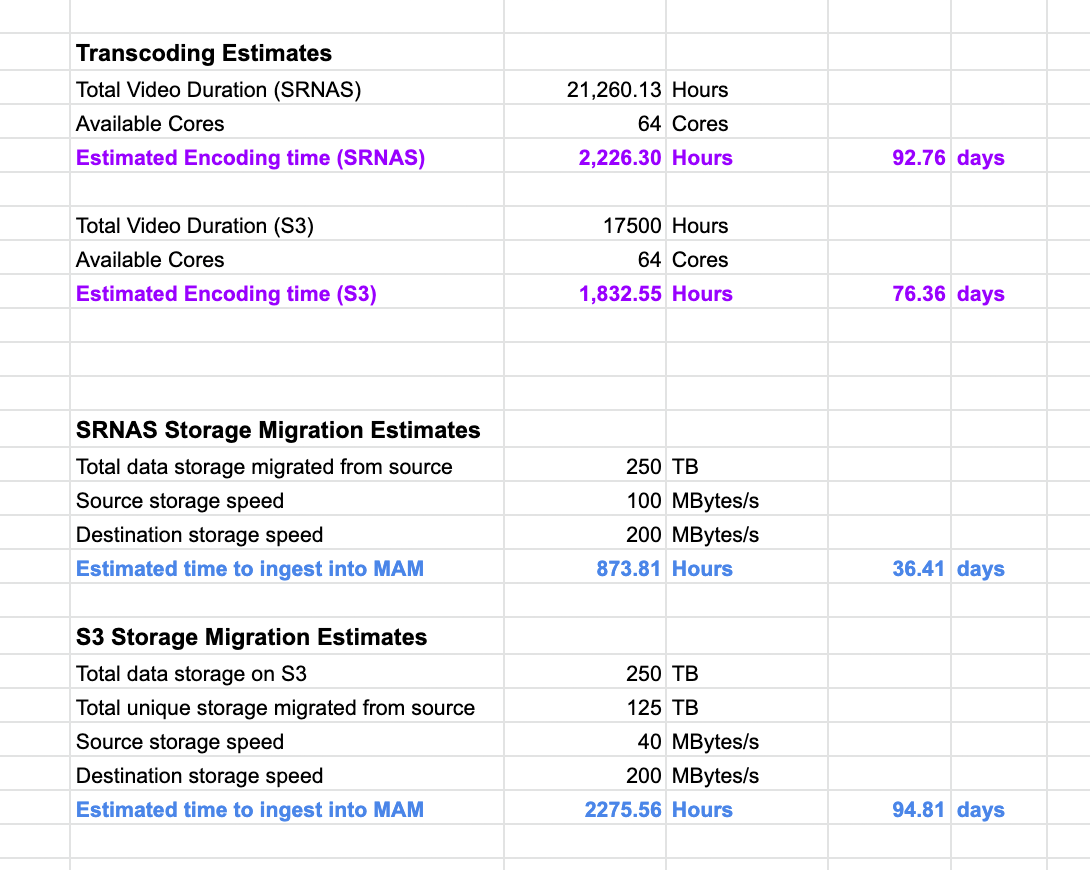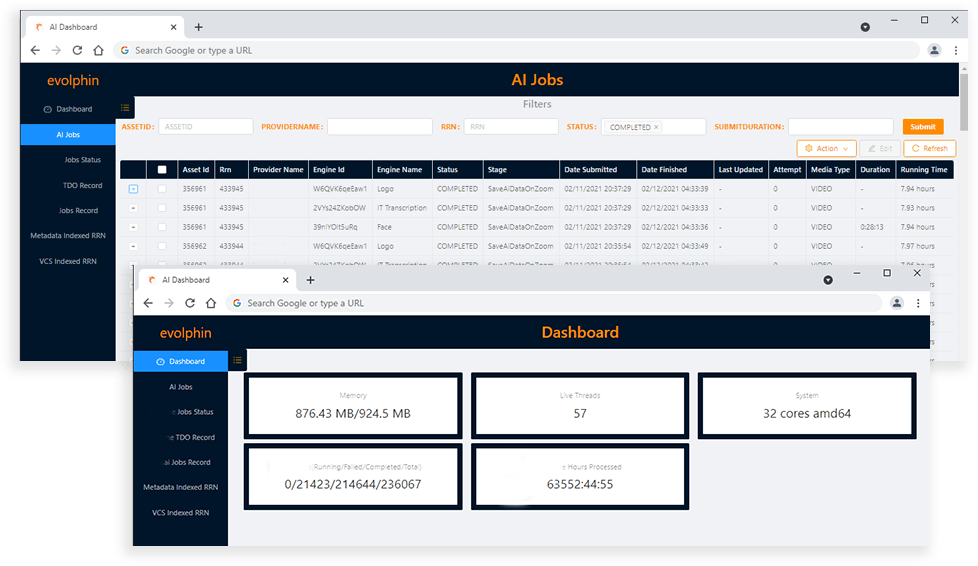 As data kept getting migrated, Inter team used preset rules on automatically sending video proxies, generated by Evolphin transcoder, from specific folders to various AI Engines configured with the Evolphin AI Hub. All the communication including error handling was automated for the massive volume of videos that needed to be recognized by the AI Engines. Without an automated approach, Inter's dream of using AI to analyze their videos would not have materialized as the AI Engines themselves do not provide the queue management that is necessary for a large volume of videos.
Between their AWS 3 Storage and NAS, Inter team estimated 40-50% overlap or duplicate content. Evolphin Zoom's Data Migration App tracked strong checksum on each ingested file. Using its duplicate detector, it was able to identify the common files and convert the duplicates on S3 and in the MAM database as a Smart Copy.

This is a unique Evolphin feature that works with any kind of storage: cloud or on-premises.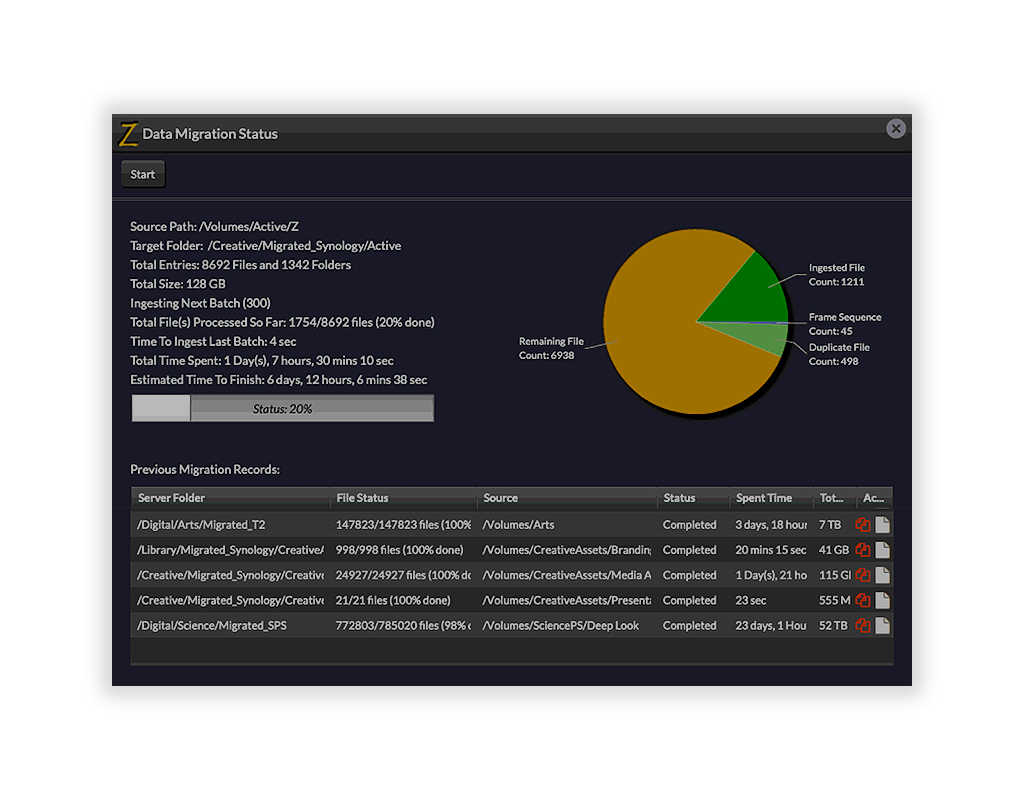 "Soccer has a rich history. Inter Itself is 113 years old. We know how to play our soccer, but implementing sophisticated AI driven MAM workflows in another ball game. Evolphin impressed us with their hands-on approach. Their executive team made us feel papamered. With their best practices recommendations we avoided so many pitfalls any of which could have dommed this implementation. A true partner in every sense of the word for our digital transformation. It's working, we have 28 million digital followers across the world."
Organizing 21K+ hours of Inter's Videos
Using AI & User Generated Data Timelines
Evolphin's data timeline features are proving to be key differentiators on how Inter's vast archives are organized. Inter uses both AI and user generated data timelines.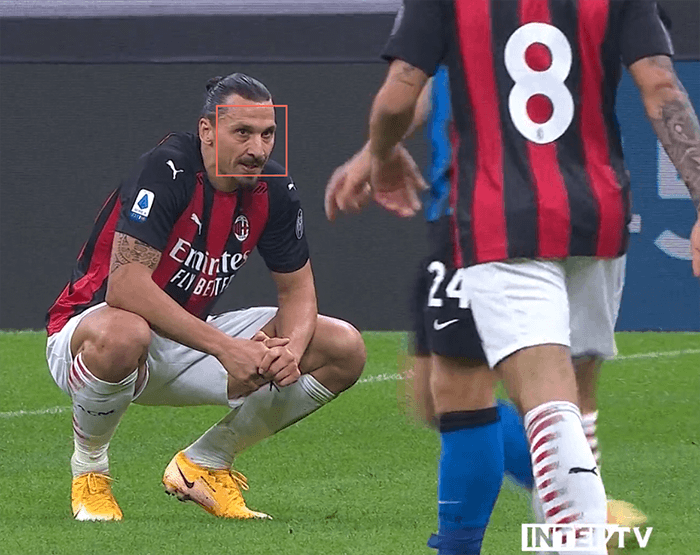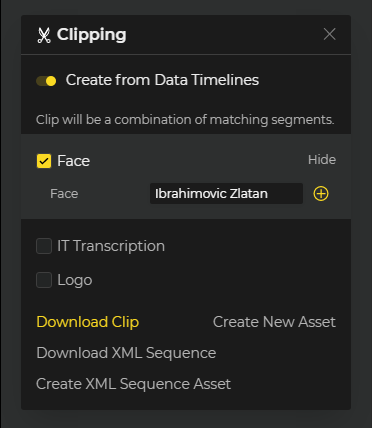 Inter uses Speech to text (Italian), Logo & Face recognition engines to generate data timelines on their videos. This has sped up their video production workflows. Journalists and sales teams can now quickly search and clip videos of sponsors's logos for example without even involving their editors!


User-generated data timelines
Inter is able to use Evolphin's REST APIs to automate time coded metadata feeds they get from Sports platforms and apply it in match videos feed received via satellites at their Appiano Gentile office.
This enrichment on top AI data timelines, allows even more precision for searches. Editors at Inter TV house can search for goals by a specific player in match to rapidly edit their sequences in Adobe premiere Premiere Pro.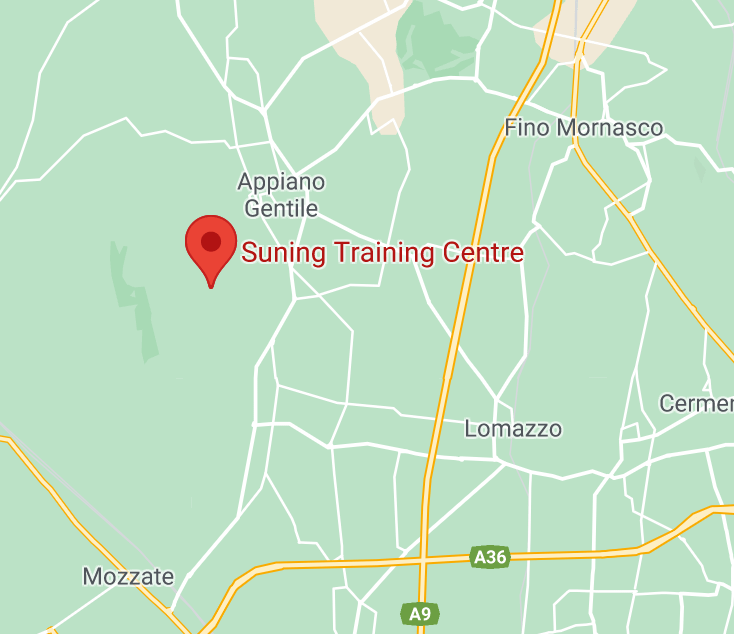 "Going in we were impressed with the AI Data Timeline features. But being able to hook up game metadata feeds using Evolphin's REST API, took it to another level. We can now pinpoint any moment in the match quickly. Our editors & journalists save hours everyday with the powerful search enabled by these data timelines"
Turbocharging collaborating between journalists & editors at Inter
The Appiano Gentile training center where all the action happens is located in a remote part of Como in Italy. Internet access is not the most reliable. Using a pure cloud collaboration solution would not work. But using Evolphin's Collaboration server hub on-premises, the teams can collaborate on videos and other digital deliverables without any Internet connection to the outside world.

Features found in video proofing tools are built-in into the Evolphin MAM, allowing Inter's business owners to collaborate without ever uploading a single byte to another service. That saves hours they used to spend waiting for content to upload for review to a cloud server before Zoom was deployed.
Evolphin Zoom Web Collections
Inter Milan's sports journalists, producers & editors all have a single source of truth: Evolphin Zoom. They never need to leave the platform to collaborate.
Media Editing Tools
Zoom Web & Desktop Apps come bundled with basic photo & video editing tools that allow business owners to perform basic editing tasks themselves.
Access from Anywhere
Inter Milan's archives as well as new productions are now centrally managed. Staff can search, preview, edit, download subject to their permissions.
Inter's Editors never had it this good
The editorial team at Inter was using sneaker-net: passing USB drives around, email, DropBox .. anything and everything to collaborate with fellow editors. Finding content and getting reliable instructions from producers to get work done was a nightmare. Once the Zoom desktop apps were setup, however, the picture changed dramatically. The editors are able to use their Adobe CC Extensions in Photoshop, Illustrator InDesign, After Effects, Premiere to search and link was assets, use pre built project templates to kick off new creative jobs or exports using pre configured presets, receive comments & are able to even reply to feedback directly from their plugins. What used to take a week is now done in less than a day!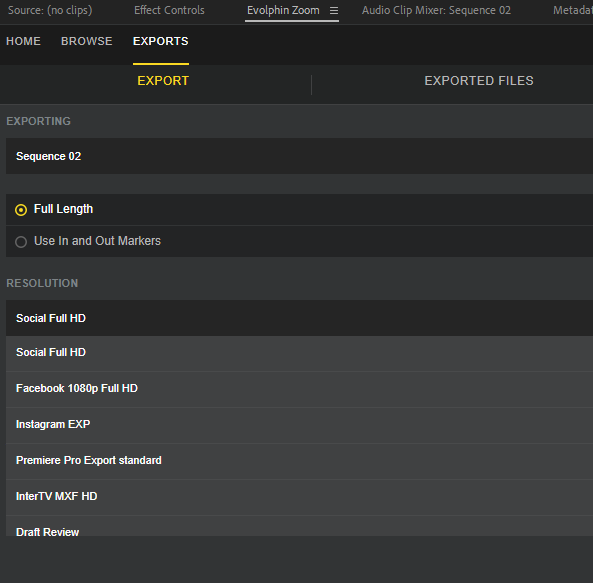 The Best Support Out There!
Early in the Evolphin Zoom Data migration at Inter an extremely disruptive issue came up. The 3rd party AI Engines kept running into errors due to the massive volume of videos. Evolphin support team helped Inter as well as the AI provider, diagnose the issues that were outside the scope of Evolphin's product. Eventually the AI Engine provider was able to resolve the job queueing issues with suggestions from the Evolphin support team to keep the automated AI workflows humming.
Contact Us
Sign up today and we will be in touch shortly.

Global Headquarters
2410 Camino Ramon
Suite 228
San Ramon, CA 94583
USA
Phone: +1 888 386-4114
Email: info@evolphin.com

Evolphin India
Unit No. 1005, 10th Floor
BPTP Park Centra, Sector 30
Gurgaon, HY 122001
India

Evolphin Europe
3rd Floor
86 - 90 Paul Street
London
EC2A 4NE