Evolphin Cloud Solutions
Whether you're a small business or large enterprise,
we've got you covered.
Why Choose Evolphin Cloud?
Both VideoLX Hybrid and Zoom Custom Cloud are full feature cloud solutions leveraging our patented deduplication engine which has the effect of massively reducing bandwidth utilization and storage growth.
Irrespective of deployment model, Evolphin software can manage your media seamlessly. It doesn't matter if your media is on SAN, LTO, or the Cloud/S3; users can search for and interact with assets without needing to know where they are. And they can start working with proxies while they wait for archived media to be pulled back online, so there's no down time for their creativity.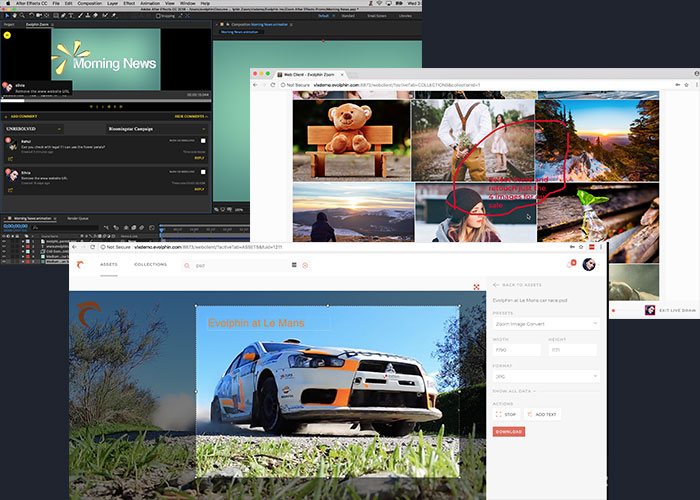 Video LX Hybrid
Cloud-based media management platform for mid-sized companies
Track images, videos, documents, and more
Automatic proxy generation with sync to Zoom MAM in the Cloud
Work remotely using proxies in the Cloud
Built-in cost-effective software transcoder
Contact Us for a Demo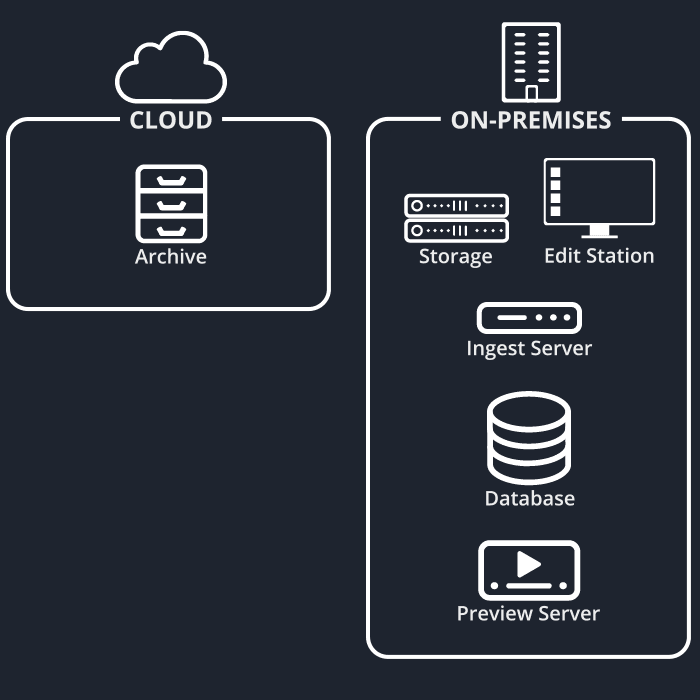 Evolphin Custom Cloud
Tailored deployment with on-premises and cloud-based elements for large enterprises.
Sync databases in multiple cloud regions with Zoom NonStop
Integrations with leading hardware transcoders for automatic proxy ingest into your custom cloud
Seamless archive integration between on-premise LTO, NAS and Cloud storage like S3
Choose which tier to host on the cloud versus on-premise for optimal performance and security
Combine hybrid workflows between the cloud and on-premise
Contact Us for a Demo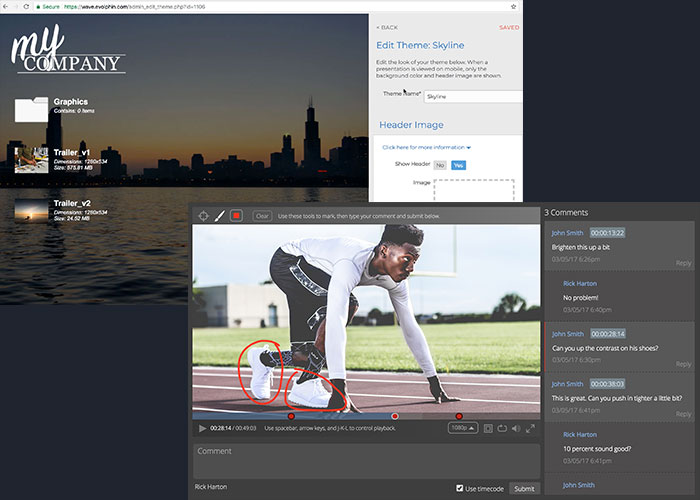 Evolphin Wave
A lightweight cloud-based review and approval platform for small businesses or the individual filmmaker.
Drag and drop file transfer tools
WYSIWYG theme editor
Robust commenting system
Flexible sharing management
Click here for more info
Find out how Evolphin's solutions are easy to use
while saving you time and money
We'd be happy to talk and to find out how we can help you. Reach out to us!
Contact Us
Sign up today and we will be in touch shortly.

Global Headquarters
2410 Camino Ramon
Suite 228
San Ramon, CA 94583
USA
Phone: +1 888 386-4114
Email: [email protected]

Evolphin India
Unit No. 1005, 10th Floor
BPTP Park Centra, Sector 30
Gurgaon, HY 122001
India

Evolphin Europe
3rd Floor
86 - 90 Paul Street
London
EC2A 4NE