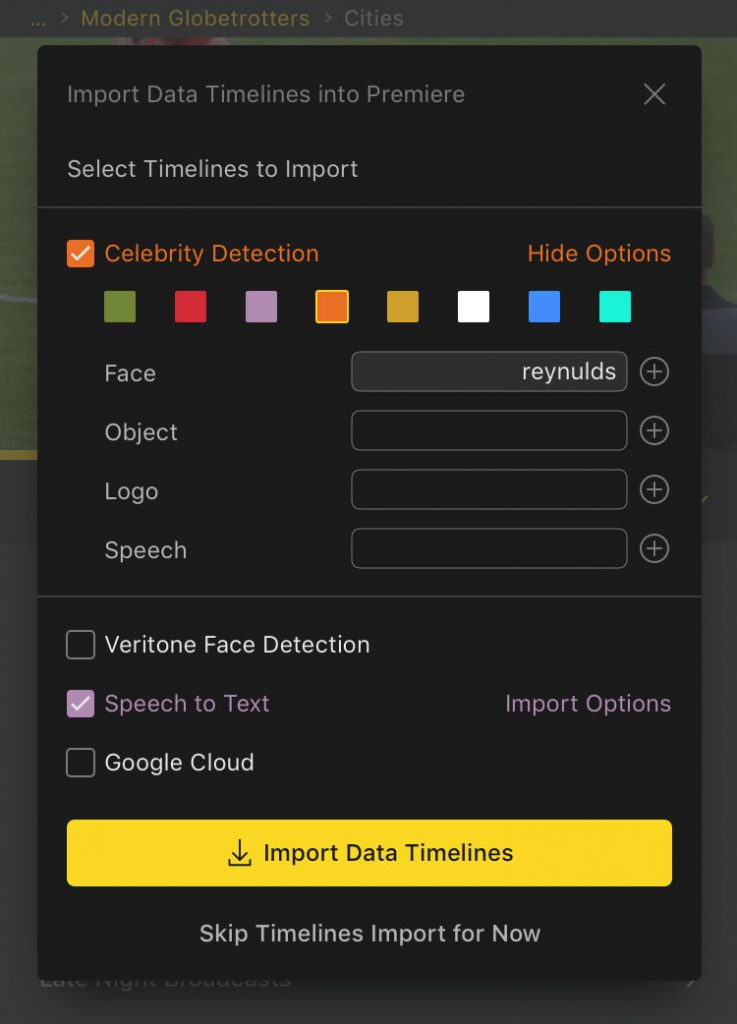 Evolphin's revolutionary artificial intelligence tools make it easy to search for media, and can unlock vast archives of old content for reuse by identifying objects, people, logos, and more.
We're proud to announce a new set of tools for Adobe Premiere that allow you to utilize Evolphin's AI data in your video edits.
When importing videos into Premiere, you can also import the AI tags as markers on the clips in Premiere. This allows you to use Premiere's built-in search tools to identify key moments to use in your edits.
Additionally, user-generated data timelines can be imported into Premiere as well. If a producer has identified the segments of an interview they want to use, or if an assistant editor has logged the topics of a long speech, you can now see them in Premiere and accelerate your edit.
"We're very excited to bring these new capabilities to Adobe Premiere. Editors could always benefit from Evolphin's AI when they searched for clips, but now they can work even faster using Premiere's built-in marker tools," said Evan Michals, VP Video Product Management at Evolphin.
To find out more or to schedule a demo, contact us below: